Buy Vs. Lease

We understand the big investment you're about to make, so our trained experts are here to provide as much information to help you make a confident decision that's right for your budget and style!
---
There are many benefits to purchasing a car, especially if you find switching up your car every few years to be a hassle. When you buy a car, you have the luxury of owning your own vehicle once the loan is paid off. Aside from the occasional repair, vehicle maintenance, and insurance cost, you won't be responsible for any additional payments once the car is paid off. If you have long commutes to work or school and put a great deal of miles on your vehicle, buying a car is likely the best choice for you. If you ever decide you want to upgrade to a new car down the road, you'll be able to trade in your old vehicle and put that cash towards your new one.

PROS TO BUYING:
There is no limit on mileage!

You own the car, so you can customize or modify it however you want

You can always trade in or sell your car anytime

Once your car is paid off, there are no more monthly payments!

Owning a car can help build equity
CONS TO BUYING:
Down payment is typically higher, as well as, monthly payments to pay off a loan

Maintenance costs are your responsibility- if warranty expired

Potential hassle to sell the vehicle later on

Vehicle value typically depreciates quickly
Leasing a car is a great option to consider if you live a dynamic lifestyle and love testing out cars every couple of years. When you lease with Marlboro Nissan, you're guaranteed a car equipped with the latest features and safety components to ensure a confident and smooth ride! When the lease ends, the dealership gets the car back, but you'll have the option to end or extend your lease at the end of your agreement. Depending on your specific terms, you can choose to upgrade to the latest model, switch it out for an entirely new ride or buy the car outright!
PROS TO LEASING:
Leases can last between 24-72 months- Could drive a new car every 2-3 years

Possibility of lower monthly payments

Lower upfront costs

Because you're driving the newest cars, they are still covered by factory Nissan warranty (36 months/60,000 miles) so there is minimal maintenance required

Customizable leases to fit your budget and needs!
CONS TO LEASING:
Restricted to a mileage limit a year- determined in the lease agreement

The dealership still owns the vehicle, so you cannot sell or trade in the vehicle during the lease term

Does not cover damages, or wear and tear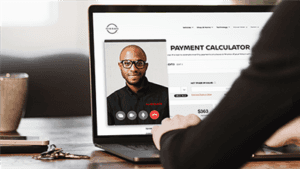 Our Marlboro Nissan team is always happy to answer any questions you may have about whether to buy or lease your next car! You can always check out our Payment Calculator and easily determine your estimated monthly car payments. We have a great selection of new and used vehicles that are sure to pique your interest! Call our Finance Department at 508-573-5394 to schedule a one-on-one appointment with our Finance Manager, or visit us at our location in Marlboro today!
~740 Boston Post Road E, Marlborough MA 01752~