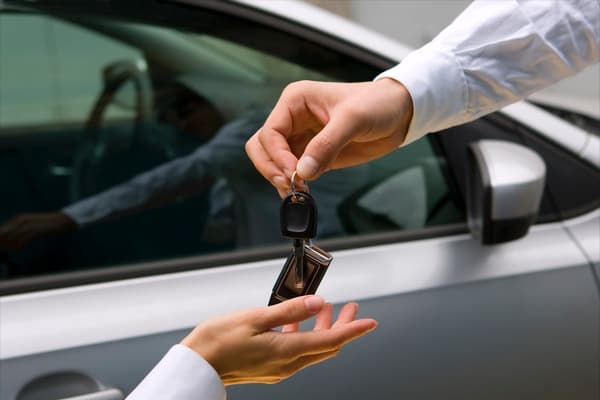 Value Your Trade
Looking to trade-in or simply sell your vehicle? Use our quick online appraisal tool to get an estimate.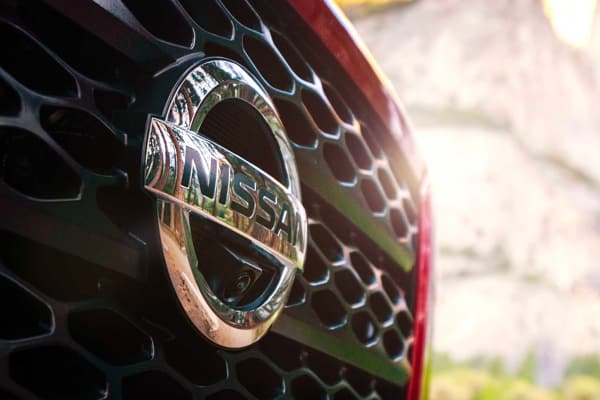 Return Your Lease
Are you ready to turn in your leased vehicle? Contact us today to learn more about the process.
Nissan


Certified Pre-Owned

Only Nissans that meet our high standards qualify for Certified Pre-Owned status. Benefits include a comprehensive inspection, clear title, warranty, roadside assistance and more.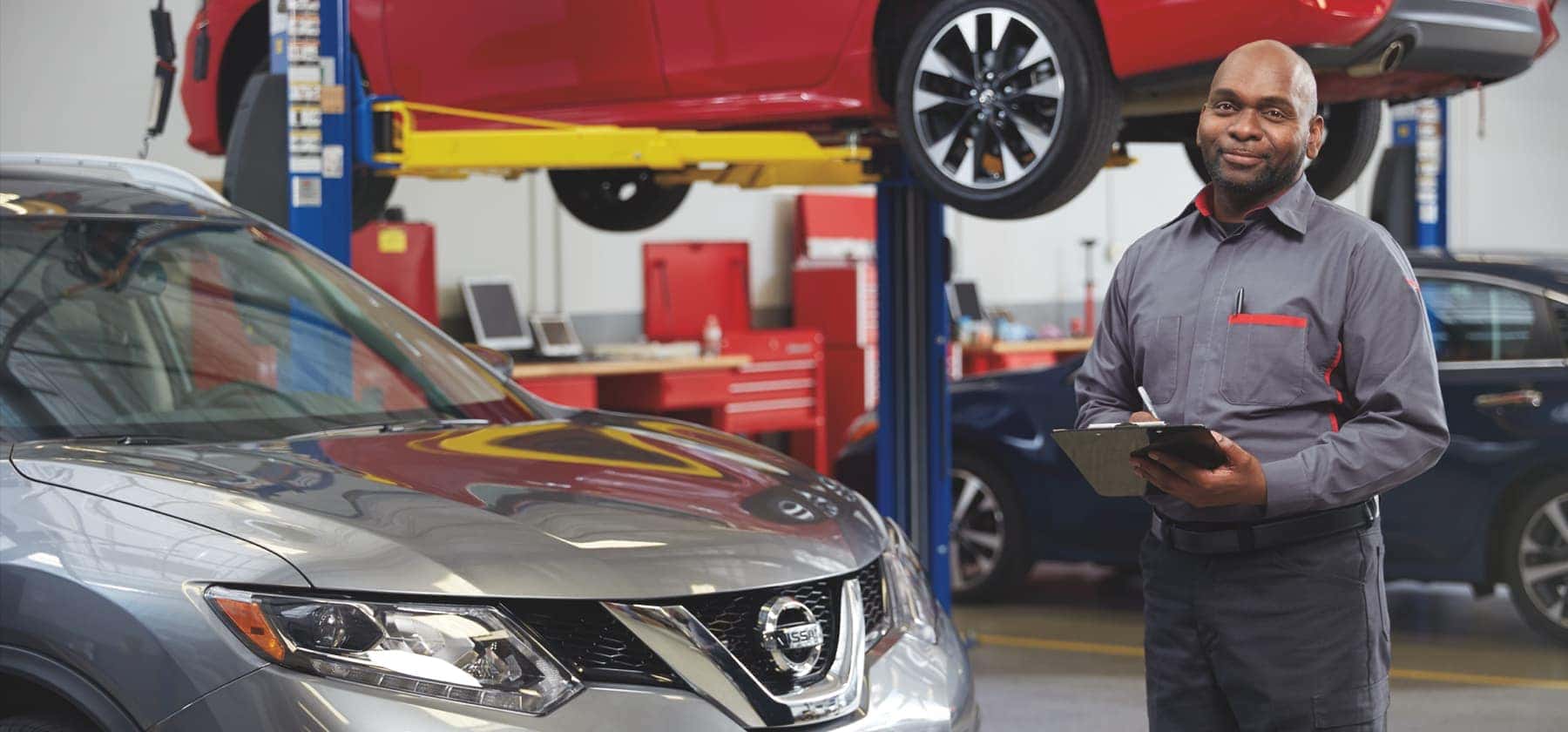 Marlboro Nissan


Services All Makes

Whether you have a vehicle that needs to be fixed or simply need to bring one in for routine maintenance, Marlboro Nissan's trained certified technicians are ready to help.
Our Recent

Reviews

We just leased our fourth car from Marlborough Nissan. Always a friendly, honest, low-pressure environment. They were able to obtain a specific car I wanted that they didn't have in stock by the next day from another dealer. The numbers all worked. I came in, drove it, signed papers, and drove away with the beautiful new car in about 45 minutes total. I have recommended this dealership to others, and will continue to do so.

Had a few issues with my new Murano. But. Bryan went above and beyond to make sure everything was taken care of..... great service advisor great customer service Attention to detail is also very good .... thank you for all your help

I was welcome by Anthony Maloney , he was very knolegeble about his product , he answered all my questions Very polite and helpful I will be back in this store for sure

I came in on a Sunday and was in and out with the car I wanted after a test drive very quickly. The sales staff were amazing and the finance manager was great.

Brian had the answers to my questions. He knew all about the car. I was very pleased at how easy he made my purchase. Would go back to them again.

As long as I live in New England I'll be going to Marlboro Nissan for my cars. The employees are all so incredibly easy to work with and aren't ever pushy. They make buying or leasing a car super simple and don't try to oversell anything that you aren't looking for. They all clearly love what they do and are pleasant, kind, and fun to work with. I've recommended Marlboro Nissan to anyone who talks to me about buying or leasing a car. You can't go wrong with these awesome people!

. I have been coming here for years for the easiest sign & drive leases! Just Perfect! They are the best! I have been buying and leasing Nissans all over the country for almost 25 years. I have been to many dealers and I appreciate the respect I receive for my time at this one. The deals are top-notch and seem to beat any on-line offers. Thank you Marlboro Nissan!

That was easy.....I was interested in two different new models and it honestly came down to price. Brian and Mike were great to deal with on the phone and Mike and Jim handles everything really professionally once I got to the dealership.

This was my first car purchase and I went to quite a few dealers, and I am happy I settled on a 2014 Nissan Altima from Marlboro Nissan. The employees were knowledgeable and attentive but not overbearing. I felt comfortable negotiating with them, they understood I had other options but I ended up agreeing that the Altima in question was my best bet. The process of finalizing the sale was speedy and efficient as well. Many thanks to Colin and the rest of the Marlboro Nissan team.

I gave the 5 star rating because the salesman Anthony was very easy to work with as he gave great insight on my available choices & ultimately made the whole new car process very easy.

Having bought a used Nissan Sentra in the past from another Marlboro Nissan customer, they were my first choice in dealerships when I decided I wanted to purchase a new vehicle. The staff and service was excellent, and Brian worked with me to find a vehicle that suited my needs and payment options. He was helpful, knowledgeable and honest with me about what my options were. I love my new Sentra and will definitely recommend Brian and the Marlboro Nissan team to anyone looking to purchase or lease a new vehicle!

I have purchased 2 Nissan Muranos (2012, 2018) from Marlboro Nissan and have always contacted Paul Mullen when I needed a problem addressed and resolved. In the past 8 years, I have contacted Paul only two times but have always received a knowledgeable and professional response to my questions and all issues were resolved promptly. I highly recommend his service department.

I have personally bought 2 previous Nissan's. This makes my third new car. I have dealt with (Anthony) each & every time. He is knowable about the cars he sells, and is helpful with my questions and concerns about my Sentra. Marlborough Nissan is a no pressure dealership. Which I appreciate, and take into consideration when purchasing a car. I have nothing but good things to say about all the personal that I came into contact with.

I love this dealership. My car got totaled from a deer and Brian & Peter were able to help me find a new car I loved just as much as my old car and for the same price. This isn't the first time I've had an amazing experience with Marlboro Nissan they go above and beyond to help you get a new car. I would recommend this place to anyone!! 10 out of 10

Working with Anthony was easy and pleasant! He listened to my needs and quickly went to work to show me what made the most sense for what I wanted and what would work in my budget! The entire process was quick, efficient and pleasant! Thank you Anthony for making my purchase experience a great one! You are an asset to Marlboro Nissan! Marcy S.

Josh, is a no nonsense , get it done kind of guy. He runs the show and he does well. Polite, respectful most of all efficient. That's the kind of guy I like to deal with. When it's over you feel like you made a friend. Thanks Steve B

Brian was our sales guy... Traded in our old Rogue for a new 2019 Rogue this week. I think the guys at Marlboro Nissan have actually put a plan together to make the car buying experience, "Fun, Easy & Pleasurable". The wife and I are old school, we remember all too well the nightmares of previous car buying experiences, before Marlboro Nissan, that's why we keep going back…Also, why so many of their people have been there year after year….attention to detail, genuine concern for our needs and our budget is what they're after! They put us first! One more thing, buying the car is great, however, the after the sale, things that come up after you've had the vehicle…they've been there for that as well….

Anthony went out of his way to find the Best Used Car for my situation. The Manager Peter Santoro worked out an exceptional financing package for me, including a good extended warranty. I went from walking on the door to signing the deal in less than 3 hours. I have had several Family Members who purchased their cars both new and used. Each of them highly recommends them as do I. Denis J.

Brian Berset made the experience very enjoyable - he answered all our questions - and explained everything about the Murano. Without a doubt Brian was the best car salesman we ever dealt with.

We've bought many cars over the years including 8 Nissans and this was our best buying experience ever! I only wish we had shopped at Marlboro Nissan sooner.

This was my first time buying/financing a car and I was scared and worried of being taking advantage of but Brian was awesome! I felt we knew each other for years. All and all the process was stress less and easy.. if you're deciding to buy/finance/lease a car I highly recommend Nissan in Marlboro Ma

They provide Very helpful service with short wait time. The facility is nice and they provide coffee, snacks, and drinks. they're helpful with providing suggestions in regards to which service is needed.

Great experience under difficulty conditions. Brian was great to work with. Marlborough Nissan WILL see repeat business. There was no dancing around. Very fair deal.

I brought my car in for the usual oil change on 4/27/19. Spoke with Chris Hall in service. He suggested tire rotation and also replacing the in cabin filter as it had not been done recently. When the car was ready Chris gave me a head up about a concern with the battery. He offered me several options . I had another appt. And came back a little later that day to have the battery replaced. I greatly appreciate the heads up as I would much prefer to be proactive and replace it rather than get stuck somewhere. As always great service by Chris and the team at Marlboro Nissan. Thank you. Donna Eannuzzo

Great service very easy to deal with made me feel comfortable. Had the car I wanted at the price I wanted . mark made leasing my new car very easy.
Welcome to


Marlboro Nissan
When you choose this dealership, you choose a lifelong partnership with your dealer. We are committed to helping you find the right vehicle for you as well as preserving the performance, safety, reliability, and long-term value of your vehicle purchase. You can count on this dealership for an opulent service experience from the moment you enter our showroom. Visit us today at our address — our seasoned professionals are ready to answer any questions you may have.
This dealership strives to provide the best vehicles and service possible to the dealership area. Or experienced sales and service staff is available to help you find and maintain your next vehicle. Visit our showroom today and let us help you find your dream vehicle!
Stop By Marlboro Nissan Today
740 Boston Post Road East,
Marlborough, MA 01752