2020 Nissan Rogue Sport Coming Fall 2019 to Marlboro Nissan

Waiting for the newest iteration of a tried-and-true model to hit the lot can be tough, but you'll be glad you did when you see everything that the upcoming 2020 Nissan Rogue Sport has to offer! We at Marlboro Nissan have gotten a sneak peek at this refreshed subcompact crossover SUV, and we're thrilled to report that you can expect it to be magnificently modern in every way. Keep reading for the scoop, then stop in to chat with one of our knowledgeable team members for more details!
Exterior
We're willing to bet that the first thing you'll notice about the 2020 Rogue Sport is its jaw-dropping exterior design. Stare it down from the front and you'll definitely be taken with the revamped front fascia. It now features the larger, bolder Nissan Vmotion grille, which pairs with a more pronounced bumper and air inlets to create an intensely athletic vibe in front. In back, the sharply chiseled taillamp housings are newly designed, contributing to the sleeker rear profile. Every detail will leap off the Rogue Sport's frame when you coat it in a new paint color option like Nitro Lime or Monarch Orange, electrifying hues that will announce your presence on the road with style!
Technology
The outer shell of the Nissan Rogue Sport promises a cutting-edge cruise, and the features you'll find inside the cabin don't disappoint. Those longer trips will go by in a flash thanks to the connectivity that Apple CarPlay®1 and Android Auto™1 provide — integrate your device and you'll have access to handy apps like maps, messaging, music, and more with just a few taps on the center stack touchscreen. And you'll be as safe as you are entertained, courtesy of Nissan's standard Safety Shield 360 suite of protective features. With driver-assist technology like Blind Spot Warning2 alerting you to vehicles lurking in those tricky-to-see areas on either side of you as well as Lane Departure Warning3 giving you a heads up if you begin to drift from your intended path, you'll be riding with confidence. For a demonstration of these features on a current model, simply swing by Marlboro Nissan.
How Much Horsepower Does the 2020 Nissan Rogue Sport Have?
It would be cruel to leave you hanging without a hint about the Rogue Sport's performance, so here's what we know! Get excited to hit the gas, because you'll be commanding a 2.0L 4-cylinder engine that will launch you down the road with 141 horsepower and 147 lb.-ft. of torque. And as always, you'll be able to equip available Intelligent AWD for incredible capability — this drivetrain will send precision power to each of your wheels depending on their traction levels, giving you the utmost in control. Whether you plan to do some off-roading or just want to be prepared for winter, you'll be thankful you have it!
We've got the 2020 Nissan Rogue Sport coming fall 2019 to Marlboro Nissan, so get ready to plan your route to our dealership. We're conveniently located at 740 Boston Post Road East in Marlborough, MA, and we can't wait to see you!
Sales Hours
508-573-5392
| | |
| --- | --- |
| Monday | 9:00 am - 6:00 pm |
| Tuesday | 9:00 am - 6:00 pm |
| Wednesday | 9:00 am - 6:00 pm |
| Thursday | 9:00 am - 6:00 pm |
| Friday | 9:00 am - 5:00 pm |
| Saturday | 9:00 am - 4:00 pm |
| Sunday | 10:00 am - 3:00 pm |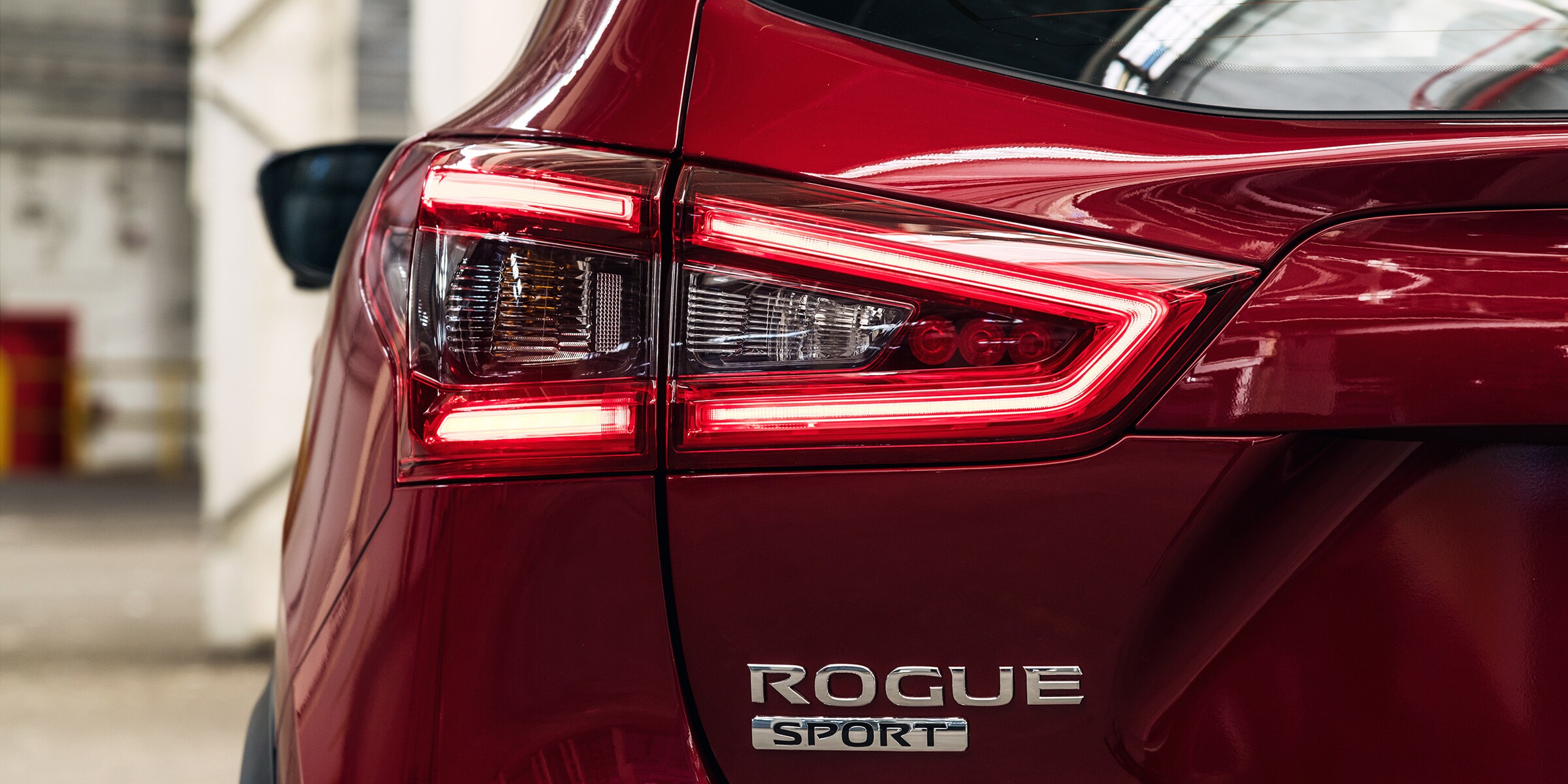 Testimonials
GOOGLE
6-22-2020
GOOGLE
6-20-2020
GOOGLE
6-15-2020
GOOGLE
6-15-2020
GOOGLE
6-10-2020
GOOGLE
6-9-2020
GOOGLE
6-9-2020
GOOGLE
6-5-2020
GOOGLE
6-5-2020
CARGURUS
6-3-2020
GOOGLE
6-3-2020
CARGURUS
5-22-2020
GOOGLE
5-18-2020
GOOGLE
5-18-2020
GOOGLE
5-16-2020
GOOGLE
5-14-2020
GOOGLE
5-8-2020
GOOGLE
5-6-2020
GOOGLE
5-5-2020
GOOGLE
5-5-2020
GOOGLE
5-5-2020
GOOGLE
5-1-2020
GOOGLE
4-30-2020
GOOGLE
4-28-2020
GOOGLE
4-28-2020
GOOGLE
4-24-2020
CARGURUS
4-19-2020
GOOGLE
4-19-2020
GOOGLE
4-18-2020
GOOGLE
4-17-2020
CARGURUS
4-15-2020
GOOGLE
4-9-2020
GOOGLE
3-30-2020
GOOGLE
3-30-2020
Read More
1. Apple CarPlay® is a registered trademark of Apple, Inc. Android™ and Android Auto™ are trademarks of Google LLC. Feature availability is dependent on vehicle model, trim level, packaging and options. Compatible connected device may be required and feature availability may be dependent on device's capability. Refer to connected device's owner's manual for details. Late availability for some features. Driving is serious business and requires your full attention. Only use features and connected devices when safe and legal to do so. Some features, including automatic crash notification and SOS, are dependent upon the telematics device being in operative condition, its ability to connect to a wireless network, compatible wireless network availability, navigation map data and GPS satellite signal receptions, the absence of which can limit or prevent the ability to reach Customer Care or receive support. GPS mapping may not be detailed in all areas or reflect current road status. Never program GPS while driving. Only use Remote Engine Start and Remote Horn features in accordance with any laws, rules or ordinances in effect in your vehicle's location. Some services and features are provided by independent companies not within Nissan's control. Should service provider terminate or restrict service or features, service or features may be suspended or terminated without notice or with no liability to Nissan or its partners or agents. Services and features may require compatible cellular network provided by independent companies not within Nissan or its partners' or agents' control. Cellular network signal strength may vary and may not be available in all areas or at all times. Services and features may not function if cellular network is unavailable, restricted, or terminated. Nissan and its partners or agents are not responsible for associated costs or other third party changes that may be required for continued operation due to cellular network unavailability, restriction, or termination (including equipment replacements/upgrades, if available, or roaming charges on alternative networks). Technology is evolving, and changes by independent companies are not within Nissan's or its partners' or agents' control. Enrollment, owner consent, personal identification number (PIN), and subscription agreement may be required to receive full suite of features and services. Trial periods (if applicable) begin on the date of vehicle purchase or lease of a new Nissan. Trial periods may be subject to change at any time and may be subject to early termination without notice. Required subscriptions may be sold separately for each available feature or service after trial period ends, and may continue until you call service provider to cancel. Installation costs, one-time activation fee, other fees and taxes may apply. Fees and programming subject to change. Feature may be subject to age restrictions in some areas. Subscriptions governed by service provider's subscription agreement, terms and conditions and privacy statements available at service provider's website. Text rates or data usage may apply.
The Nissan names, logos and slogans are trademarks owned by or licensed to Nissan Motor Co. Ltd. or its North American subsidiaries. Other trademarks and trade names are those of their respective owners. For important safety information, system limitations, and additional operating and feature information, see dealer, Owner's Manual, or www.NissanUSA.com/connect/important- information.
2. Not a substitute for proper lane change procedures. The system will not prevent contact with other vehicles or accidents. It may not detect every vehicle or object around you.
3. Operates only when the lane markings are clearly visible. Speed and other limitations apply. See owner's manual for details.