2017 Nissan Rogue vs 2017 Nissan Rogue Sport near Natick, MA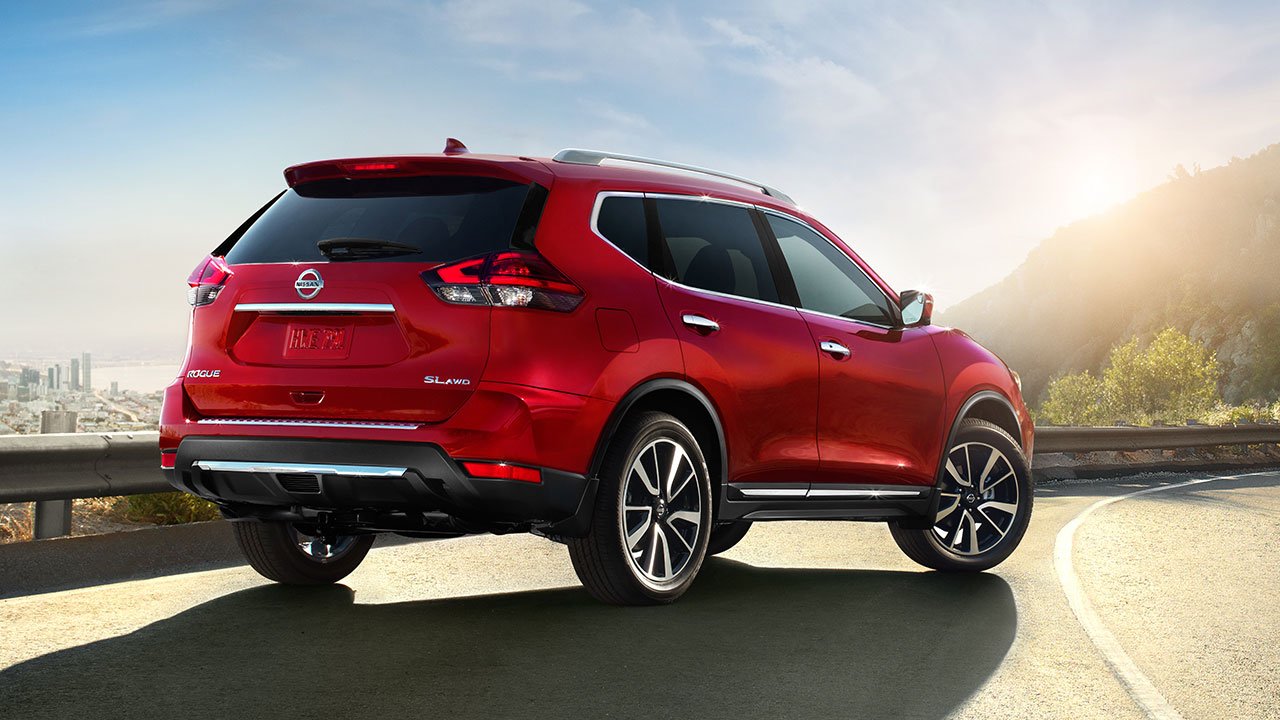 Left photo: 2017 Nissan Rogue SL with optional equipment.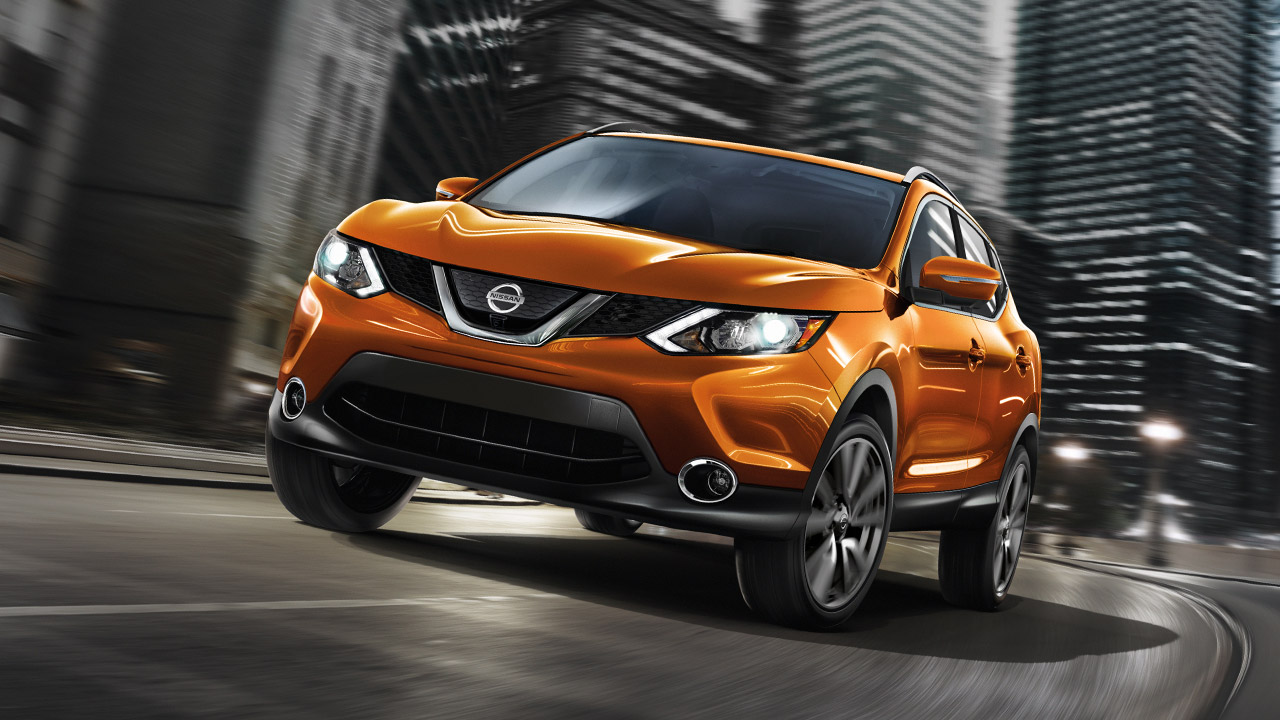 Right Photo: 2017 Nissan Rogue Sport with optional equipment.
Nissan engineers have been hard at work crafting their latest creation, the Nissan Rogue Sport. As a sibling to the renowned Rogue, this version is truly up to par and worthy of your attention. Here at Marlboro Nissan, we decided to see how these two compare and contrast to one another by creating a side-by-side collation.
The first area that these models differentiate is under the hood. And, although it may come as a surprise, the Rogue takes the cake in this section. Housed in this vehicle is the 2.5L inline 4-cylinder engine, which delivers a stalwart 170 horsepower and 175 lb.-ft. of torque. The Rogue Sport, despite its athletic name, can't produce as much as the Rogue. With its 2.0L inline 4-cylinder powertrain, you'll have 141 horsepower and 147 lb.-ft. of torque at your disposal. An added benefit of the Rogue, too, is that it offers a hybrid version, allowing you to maximize efficiency on ever ride you embark on. The Rogue Sport doesn't offer a hybrid model.
Engineered to be more responsive and precise, the Rogue Sport certainly lives up to its name. For starters, it's much smaller than the Rogue. The Rogue Sport boasts a length of 174.2 inches and a width of 72.3 inches, while the Rogue features 184.2 inches of length and 72.4 inches of width. The Rogue Sport is also greatly shorter, as it is 62.5 inches in height compared to the Rogue's rating of 68.1 inches. It all comes together in terms of weight. While the Rogue weighs in at 3,424 lb., the Rogue Sport consists of 3,225 lb. of body weight, making it that much more maneuverable on the streets. You'll be able to truly experience the difference when you come take each for a test drive here at our dealership.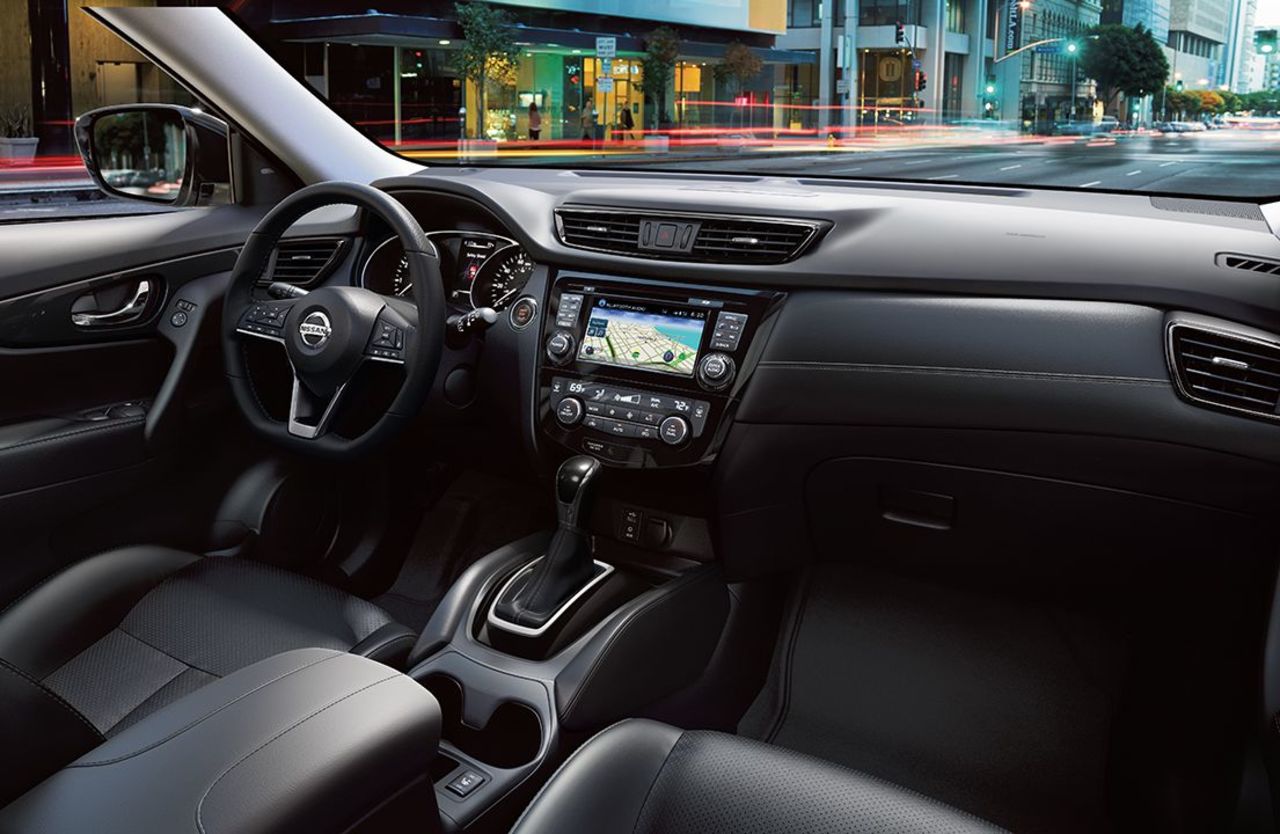 Whether you like to adventure on the weekends or carpool on a daily basis, the Rogue offers more room inside for your utilization. The Rogue Sport consists of 22.9 cubic ft. of cargo volume1 behind the second row, while the Rogue offers a larger 32 cubic ft. of space1. Although both equip a split-folding second row, the Rogue continues to impress with its 70 cubic ft. of total cargo room1 with the seat flattened, as the Rogue Sport features 61.1 cubic ft. of volume1 in the same circumstance. A function offered in the Rogue, and not at all in the Rogue Sport, is the addition of a third row.
As much as these two models may differ, they do share an assortment of the same amenities from the outside in. Both offer available LED headlights, fog lights, and a power moonroof. In terms of comfort, the Rogue and the Rogue Sport equip a D-shaped steering wheel, available heated front seats, and a Remote Engine Start System2. Even safety is on your side in both models, as they offer a variety of systems for your peace of mind. From Intelligent Cruise Control3 to Lane Departure Warning4 and Blind Spot Warning5, these Nissan models have your back on all travels.
To learn more about these two exceptional vehicles, you can contact us at Marlboro Nissan today. We hope that our comparison between the 2017 Nissan Rogue vs 2017 Nissan Rogue Sport near Natick, MA, has provided you with enough information to determine which one better suits you!
Testimonials
GOOGLE
3-9-2020
Athletic Based Traning Milford, MA
GOOGLE
3-5-2020
GOOGLE
3-4-2020
GOOGLE
3-3-2020
GOOGLE
3-1-2020
GOOGLE
2-29-2020
GOOGLE
2-28-2020
GOOGLE
2-28-2020
CARGURUS
2-22-2020
"Best car dealer I have ever worked with"
DEALERRATER
2-21-2020
GOOGLE
2-21-2020
CARGURUS
2-20-2020
GOOGLE
2-17-2020
GOOGLE
2-17-2020
GOOGLE
2-16-2020
GOOGLE
2-14-2020
GOOGLE
2-14-2020
GOOGLE
2-11-2020
GOOGLE
2-10-2020
GOOGLE
2-8-2020
GOOGLE
2-8-2020
GOOGLE
2-7-2020
GOOGLE
2-3-2020
GOOGLE
1-29-2020
GOOGLE
1-23-2020
GOOGLE
1-23-2020
GOOGLE
1-21-2020
GOOGLE
1-21-2020
GOOGLE
1-20-2020
GOOGLE
1-19-2020
Read More
1. Cargo and load capacity limited by weight and distribution. Always secure all cargo. Heavy loading of the vehicle with cargo, especially on the roof, will affect the handling and stability of the vehicle.
2. State laws may apply; review local laws before using.
3. Intelligent Cruise Control is not a collision avoidance system or warning device. Designed to use limited braking. Failure to apply the brakes could result in an accident.
4. LDW and LDP operate only when the lane markings are clearly visible. Speed and other limitations apply. See owner's manual for details
5. Not a substitute for proper lane change procedures. The system will not prevent contact with other vehicles or accidents. It may not detect every vehicle or object around you.