Tire Service and Sales near Leominster, MA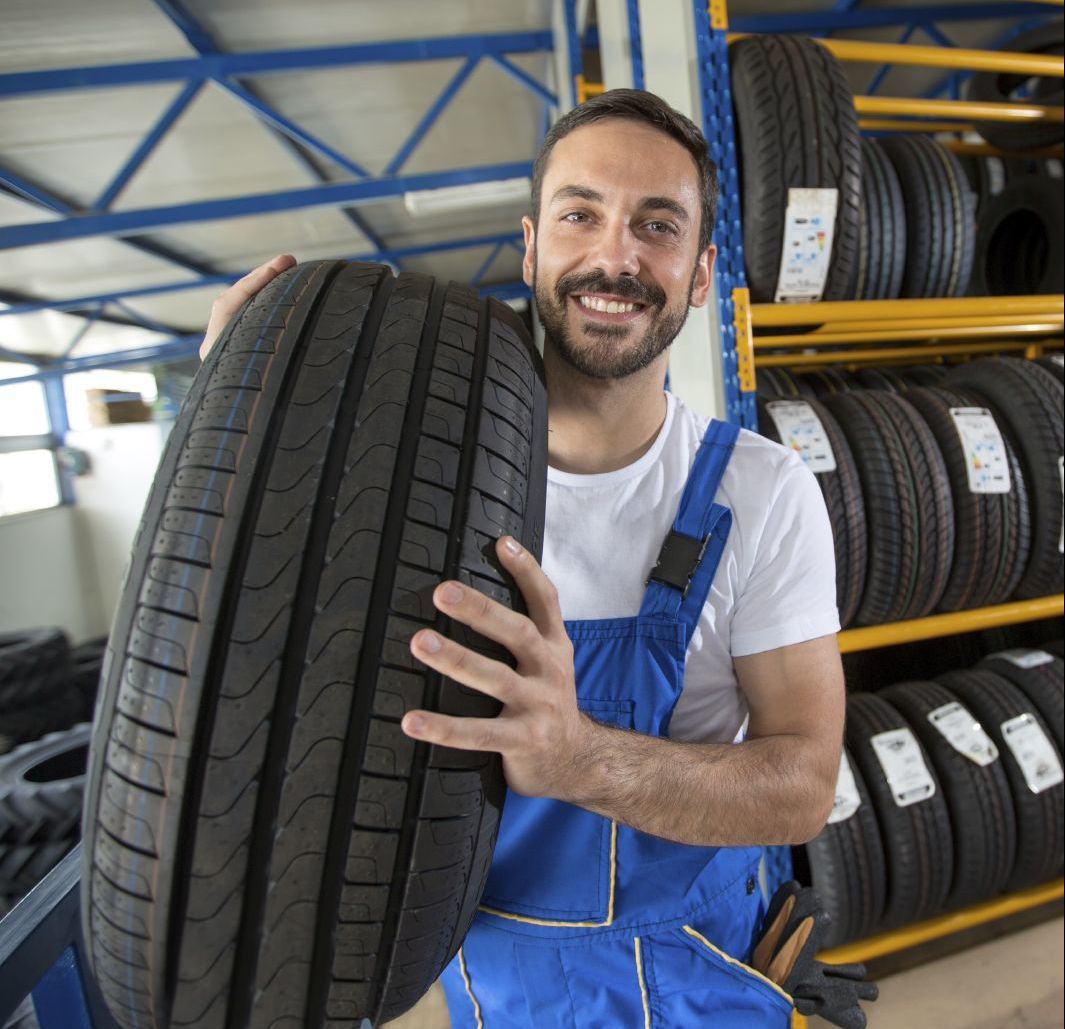 For all car owners alike, it's inevitable that you'll be faced with a need for new tires or a simple tire service at one point or another. And, here at Marlboro Nissan, we have you covered for all tire-related needs. When it comes to tire service and sales near Leomisnter, MA, our Service Department is ready for it all.
For your utmost convenience, our service center here at Marlboro Nissan is open six days a week with both morning and evening hours to suit all types of lifestyles. Whether you're in need of a new set of tires, or if you're coming in for a rotation, our technicians are talented and knowledgeable individuals who will you get in and out in no time. Their expertise in the field provides our customers with the peace of mind that their vehicle is in great hands and being taken care of as if it were their own.
Our mechanics are able to perform a plethora of services for your tires, such as a routine rotation. This simple yet effective procedure can make all the difference, not only in how your vehicle runs, but also on the lifespan of your tires. Rotations are executed to even out the wear on your tires, which, in turn, can optimize your fuel efficiency and overall performance. When you bring in your vehicle, our technicians will remove each tire, inspect the wear, check the air pressure and adjust if necessary, and then place them back on the car in a position that distributes the tires' wear more evenly.
Along with this, our tire service and sales near Leominster, MA, also adheres to other processes, such as an alignment. A tire alignment adjusts the angles of the tires to ensure proper contact with the road, which helps improve overall handling and also prevents your vehicle from pulling in one direction. So, how do you know if you need one? There are a few tell-tale signs that indicate a tire alignment is necessary, such as uneven tread wear, off-centered steering, steering wheel vibration, or if your vehicle pulls to the left or right. If you experience any of these, it's important to bring in your vehicle to our service center!
If you find yourself in need of a new tire, or a set of tires, our technicians will provide you with the best-suited brand and kind for your specific needs, such as Michelin or all-season. Regardless of what kind of vehicle you have, we are sure to have the tires just for you! If you have any questions about your tires, you always have the capability to utilize our Ask a Tech form, which lets you send in an inquiry to one of our mechanics. Once it's received, one of our technicians will contact you promptly.
For tire sales and service near Leominster, MA, look towards us at Marlboro Nissan. Our Service Department is state-of-the-art and well-equipped to handle all of your vehicle's needs. Contact us today to schedule an appointment!
Marlboro Nissan Service Hours
508-573-5391
| | |
| --- | --- |
| Monday | 7:00 am - 8:00 pm |
| Tuesday | 7:00 am - 8:00 pm |
| Wednesday | 7:00 am - 8:00 pm |
| Thursday | 7:00 am - 8:00 pm |
| Friday | 7:00 am - 5:00 pm |
| Saturday | 8:00 am - 4:00 pm |
| Sunday | Closed |
Testimonials
Mark for Many Years
September 6, 2017
Best Dealership Around
September 6, 2017
5 Stars
September 6, 2017
Always a great experience
September 5, 2017
Fast and easy
September 3, 2017
suesteveg
June 6, 2017
GS
June 5, 2017
MHD
June 5, 2017
Leokra
June 5, 2017
Steveo
June 5, 2017
Excellent service
May 31, 2017
a great experiance
May 29, 2017
Love my Nissan Versa Note!
May 24, 2017
cant wait to buy my next nissan here
May 23, 2017
Happy
May 23, 2017
Nice and friendly staff.
May 22, 2017
Great experience buying my 2017 Rogue
May 21, 2017
Very happy customer!!!
May 20, 2017
Great Experience!
May 15, 2017
The best dealership
May 10, 2017
Read More